Yes, the title rhymes! I'm that special! Speaking of 'special', know what the kiddo chose for her costume this year? WyldStyle from
The Lego Movie
! That meant mama was making a costume again this year (instructions will be up tomorrow). So, you'd think a fun lunch with the character as the theme, right? You'd be wrong. I'll leave that one to the professionals (in this case,
Lunchbox Dad
). Instead, I went with a
dinosaur
for today. Yup, you heard me right. A dinosaur.. the kiddo's favorite I'll have you know. And now that this year's costume is finally done, all she cares to prance around in is
last year's dino
I made for her. So, I thought along with lots of other
Halloween
themed lunches, today's would be dedicated to the dino, but not just any dino. This one's a witch. May she now peacefully become extinct!
Oh, and did I mention the
Bento Bloggers & Friends
are hopping again? Be sure to check out all the other amazing creations, the next of which is from Loving Lunches, by clicking
here
or on the graphic below. Happy Halloween!
Dinosaurs not your idea of the traditional Halloween fare? How about something a little more traditional? Here's another fun Halloween lunch that is super simple, quick, and delicious!
In this lunch...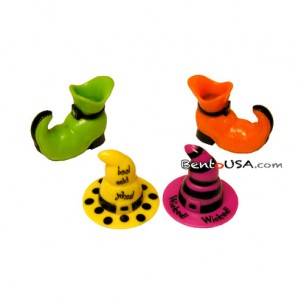 May contain affiliate links