I seem to have started a lot of projects as of late, which, unfortunately does not translate into getting lots of projects done. Instead, it just means that I have several things going at once, and while sounding busy and being a multitasker sounds good in theory, it really comes done to nothing actually getting completed. It's just a whole lot of frustrating 'works in progress'. I have sworn that by the weekend, something will be completed and major progress will be made somewhere else. I'm cracking the whip, starting with this post on the blog while I catch up on
The Walking Dead
.. you know, because I'm certain those are the two most important things on my list... right?!
Also on the agenda? The Halloween costume. Stay tuned for that! And, we are in process of redoing our half bathroom (mainly because I'm putting off doing the main one). And by redoing, I me reDIYing. Yuck. Wish us luck. We have all the materials and the room is prepped, so on to the next step with that. Oh, and another project? Cutting down trees. You know.. without a gas chainsaw and without a truck to haul all the brush and branches and without a stump grinder to take care of those major trip hazards in the yard. Yup. It's going fantastic.. insert sarcasm! Oh yeah, on to lunches.. here are a three from this week. Enjoy.
Funbites
) and yogurt raisins in container.
In these lunches...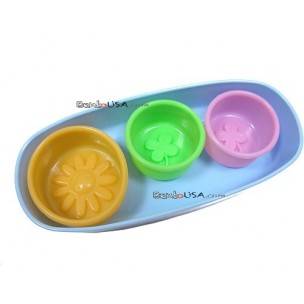 May contain affiliate links