apple
picking, which, in turn, means the kiddo hasn't been either. We make it a point every year to visit our local apple farm for apples, fresh cider, and donuts, but it had never occurred to me to pick our own apples, since they don't offer that option. This past week, we've been reading lots of apple books as an extension of an apple-themed week at Preschool, so it seemed like the perfect time to try it out. We headed to a different local farm,
Leaman's Green Applebarn Family Orchard
. This place was so much fun with a little putt-putt golf range, huge play area, tractor pulled barrel ride for the kids, animals, corn maze, walking paths, and, of course, an orchard that we could pick our own apples. In addition, we happened on a weekend where they had an educational scavenger hunt of sorts that with the completed form, we got free donuts, which were delicious. Bonus! We brought a trio of lunches along to the orchard, and had an apple theme, of course. Now, we just have to decide what delicious
goodies
to make with our bounty of apples. We picked several varieties we've never tried before, so I'm excited just to cut into them. Yum!
PBK dual compartment box
).
Daddy's lunch - Boar's Head cajun turkey, cream cheese, and spinach sandwich, apples, orange and yellow bell peppers, Swiss cheese, and pasta salad.
For some other great
apple
themed lunches, be sure and visit some of my Bento Blogger Friends, too!
Becoming a Bentoholic
Bento for Kidlet
Bent On Better Lunches
JDaniel4's Mom
Keeley McGuire
Robot Squirrel and the Monkeys
In these lunches...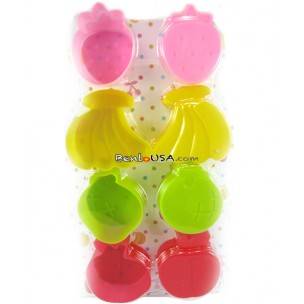 (Products above may contain affiliate links)