We had a great long weekend with friends and family. That always means great food too, which in turn means great leftovers. Bonus! I'm usually responsible for desserts when it comes to family events, so for Memorial Day weekend, that meant my Summer English Trifle. It is so simple, and so yummy! With friends, we were treated to dessert, and instead I brought along the whole farmer's market to grill vegetable kabobs. Leftover grilled veggies with buttered Jasmine rice were dinner last night. I hope everyone had a great weekend, too.
Summer English Trifle
Ingredients - 1 small package strawberry Jello, 1 prepared angel food cake (cut into cubes), 1 cup mashed strawberries combined with 1 tsp sugar, 2 cups sliced strawberries, 1 cup sliced bananas, 8oz can pineapple chunks in juice, 2 cups milk, 1 small package instant vanilla pudding mix, 8oz Cool Whip (thawed), 2 cups water
Dissolve the Jello in 1 cup boiling water to dissolve. Add 1 cup cold water. Refrigerate in a shallow dish for 1 hour or until slightly thickened.
Meanwhile, layer half of the cake cubes on the bottom of a trifle bowl. Next layer half of the mashed strawberries and half of the sliced strawberries. Drain 1/4 cup of the pineapple juice from the can into a bowl and toss the banana slices in the juice. Chop the pineapples. Layer half of the bananas and pineapple pieces on top of the strawberry layer. Spoon half of the chilled Jello on top. Refrigerate the trifle for 20-30 minutes.
In a small bowl, whisk milk and pudding mix for 2 minutes. Let stand a couple of minutes to thicken. Spread half of the pudding on the trifle. Repeat all the layers (cake cubes, strawberries, pineapple, banana, Jello, and pudding). Top with Cool Whip. Refrigerate until serving time. If desired, sprinkle with 1/4 cup toasted slivered almonds. Enjoy!
And, lunch? So fast and easy thanks to leftovers from the weekend, too. It's a good thing too, because it has been pouring since Monday night, so the last thing this mama wants to have to do is grocery shopping... yet.
Leftover Italian vegetable pasta salad, smoked turkey, cheddar/mozzarella cheese pieces, and leftover English trifle with a fresh strawberry.
In today's lunch...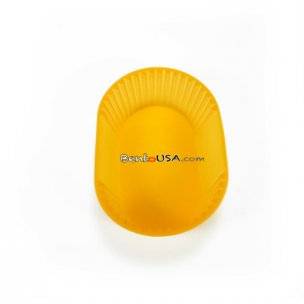 (Products above contain affiliate links)