Happy Thanksgiving everyone! This is actually lunch from yesterday for the kiddo and the hubby because who has time for lunch on Thanksgiving, right? Besides, need to make some space for the feast tonight! I still thought I'd share lunch, though, and wanted to be sure you readers know how thankful I am for all the comments, feedback, messages, questions, etc. this past year, both here and
Facebook
. I'm also thankful for all those wonderful
bento bloggers
out there that I continue to learn from all the time! And my family... always my family. Have a great holiday, and try not to get trampled on Black Friday.
Orange bell pepper, turkey pepperoni, watermelon, Colby sandwich, and Trader Joe's honey roasted peanuts.
Pirate's Booty cheese puffs, oranges, strawberry yogurt w/ pomegranate arils, Trader Joe's triple ginger cookies, ranch dressing in the container, and kale salad with tomatoes, feta, and Havarti.
In these lunches...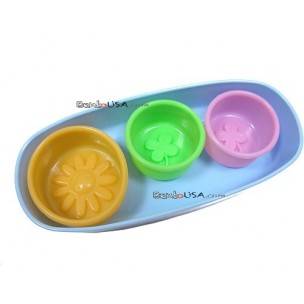 Products above contain affiliate links