And, she's off!
Well, the day has finally arrived. Today is the first day of Preschool at the Montessori School. I have been the sole educator for my daughter up to this day, and entrusting someone else to share those duties is both scary and exciting. I'm proud of where she is at, and I know she will excel, but letting go is so hard. I feel like I'm being hurled into this experience since preschool will be 5 days a week, however, we opted for half days only, so once we get used to a whole new routine, I hope it will go well. And by we, I really mean me since the kiddo just takes it all in stride and is super excited to
get away from mom
go to school. Speaking of new routines, though.. this mama does not handle
time management
schedules very well. I'm an all nighter, staying up most nights until 3 or 4 in the morning, so the idea of having to haul myself and kiddo out of bed at even 9 (the horror) for breakfast is a frightening thought. Don't think I haven't thought about home schooling for no other reason than sleeping in. At least, the half day options allow us to do afternoons this year, but for a child who is usually finishing breakfast around 11am, it will be a trick to figure out how to make this work since she has to be at the school at noon. Why don't they have night school for young'ens? They certainly should!
Hopefully I'll come up with a new way to get breakfast in early and quick, so there is time to have lunch before school. Not only are we late risers, which brings it's own set of challenges, but the kiddo is a super slow eater, so we'll just have to see how this all plays out, and I'll have to make some changes to help the transition be as smooth as possible for all of us. I foresee some creative quick breakfasts in our future. Totally up for ideas, too, folks!
Romaine lettuce rolls, grapes, cheddar and Swiss cheese cubes, yellow bell pepper, pretzels, ranch in the container, and turkey pepperoni.
In this lunch...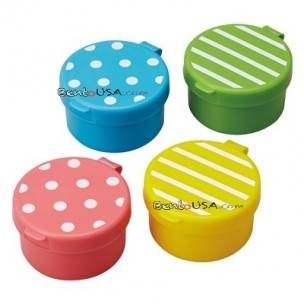 (Products above contain affiliate links)