It's
Roald Dahl Day
and this year, a fantastic group of bloggers are hopping for the occasion. Since I'm a life long Roald Dahl fan, I had to join in, of course. If you missed it,
last year's post
contained a healthy mix of elements straight from several of his stories, including a 'Dahl-icious'
vegetarian
split pea soup in honor of one of my favorite books,
The Witches
. This year, I concentrated on one book, and since my daughter had just watched the movie last night,
James and the Giant Peach
had to be the inspiration! One of the things that I always appreciated about Dahl's books is the anticipation and wonder in them. This is a great quote from the book to illustrate both, I think.
"'Something is about to happen,' he told himself. 'Something peculiar is about to happen at any moment.' He hadn't the faintest idea what it might be, but he could feel it in his bones that something was going to happen soon. He could feel it in the air around him ... in the sudden stillness that had fallen upon the garden."
-Roald Dahl, James and the Giant Peach
Now, on to lunch. I went simple.. really simple.. for this lunch, and yes, you'll notice that I leaned on the movie version since the audience (my kid) is not familiar with the book yet (hey, she's 4). In the book, New York was where the group ended up, but wasn't really where James dreamed of going all along like in the movie. Still, the dream of 'escaping' and the idea that everything begins with something you dream possible, both very much existed in the book. Hey, the kiddo 'got' it and loved it, so score!
Peaches (of course), cucumber, grilled cheese with extra cheese accents.
Now, the fun part! Hop through the rest of the creative Roald Dahl Day lunches by clicking
here
or the button below. Next stop, Eclectic Lamb!
In this lunch...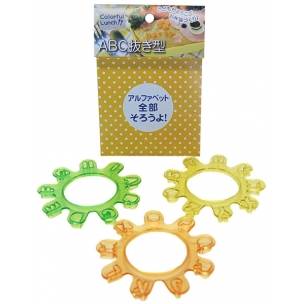 (Products above contain affiliate links)