So, I've reached day 4 of our post-zoo animal week, and this will be the last day for a collage and links to all those
better
other fabulous themed lunches, too. Tomorrow's animal, turns out, is quite the unique one for a lunchbox. At least in representation, rather than actually eating one. Ewww.. You'll just have to see tomorrow. For today, though, the animal theme is the
KOALA
! And, I couldn't exactly pack eucalyptus for lunch, so I improvised.
Kiwi (you know, because it's an animal from 'down under' too), cucumbers, tomatoes, a koala sandwich with butter, Muenster cheese, and a wee bit of Vegemite, and for the koala's 'tree', there is pretzels and spinach leaves.
Here's some fun facts that we picked up about the Koala!
*The Koala actually has two opposable thumbs on each hand.
*Koalas are great climbers, of course, but they can also jump distances up to 8 feet and are good swimmers.
*Like the kangaroo, the koala's baby is also called a joey, and stays in the mother's pouch for 5-6 months.
*While koalas really are picky eaters, eating only eucalyptus, they are even picky about that. They sniff out their favorite eucalyptus, and may only eat 2-3 varieties of it.
*The koala is not a bear at all. It is a marsupial.
As I did with our
elephant
,
lion
, and
dinosaur
posts, I wanted to include some fabulous koala lunches from some awesome bento peeps. Be sure and visit them all and see their koala creations!
(Numbers in the collage above correspond to the blog with the same number below)
A Boy & His Lunch
*5
Bento for Kidlet
*4
Bento School Lunches
*2
My Epicurean Adventures
*3
Zoe's Lunchbox
*1
In this lunch...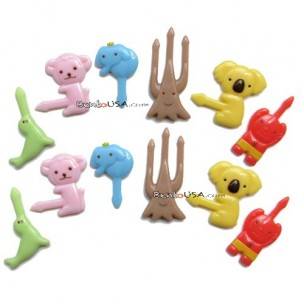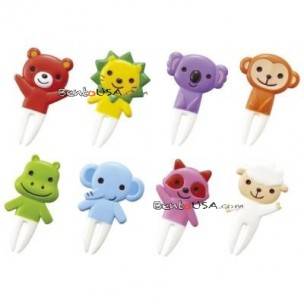 (Products above contain affiliate links)