As part of our projects at home and
alphabet lunches, we featured the letter K today. I even bought kumquats, but do you think I could get anyone to eat them? Um, no. But, now I know that they are fantastic cut up in a pitcher of water or a tall glass of iced green tea.
We also took this opportunity to make kale chips. We have been picking up a beautiful bunch of it every week at the farmer's market, so I figured we should give them a go. They turned out great, so we are sharing our method.
Kale Chips
Ingredients - 1 large bunch of kale, ribs trimmed and chopped roughly, 1 Tbsp olive oil, 2 tsp soy sauce, salt and pepper to taste
Toss the kale with all the ingredients. Spread on a rimmed baking sheet. Bake for about 8 minutes, tossing halfway through cooking time, at 375 degrees.
The pros? An easy, delicious, healthy, crunchy snack. The cons? Where the heck did all my kale go? I had a big beautiful pile of it. Now I have a couple of handfuls of dried bits. Hmpf.
K
iwi with a '
k
iss' pick, homemade
k
ale chips, a
k
oala pick in
K
alamata olives, provolone and mustard
k
itty sandwich, and a mini
K
it-
K
at.
And, our worksheets for the day? Here are just a few of them.
In this lunch...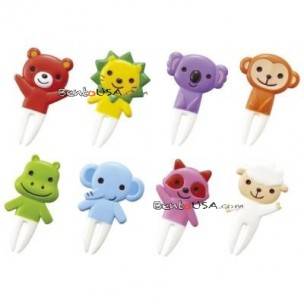 (Products above contain affiliate links)